Furniture Disposal in Holborn WC1, WC2
Do you need furniture disposal?
If you intend to remove all the unwanted furniture from your house, do not waste any more time wondering how to do it - simply call us! We are the specialists in the area and provide the best and most efficient furniture disposal in Holborn WC1, WC2. Your unwanted furniture is no longer a problem. We are a team of people who work for the comfort of your place. Do not hesitate to get in touch with us and inform us exactly what you need. We are here to cooperate and do our best!
We are at your disposal any time, any day of the week
We also guarantee the most reasonable prices in Holborn! And in addition to that, please, be informed that you pay for the number of furniture pieces removed, not for the number of people actually executing the job. Efficient work and positive attitude is our main goal. The company works for you at weekends and after working hours. Furthermore, the same day service is available in case of urgent situations you might encounter. So if you need us right away, we will be there to help you! We save your time and money. Just give us a call or come to our office location to let us know your address, convenient time for you and the number of furniture to be disposed. The responsibility is ours.
We are your best choice in your area!
Our teams are experienced and work quickly and professionally. A must do approach is part of our job. Our main target is to leave you property as tidy and as clean as possible from the old and unnecessary stuff.  We will dismantle the pieces if required since this is an important part of our activity. We do everything. We have not only the needed equipment to perform the job perfectly but also the right attitude and background!
If you want to have a fully cleared place with no more excess things within, do not miss the chance to call us. We are on our way to you now!
Call us on +442037692921 and let us make your home a better place to be! You will be happy with the result.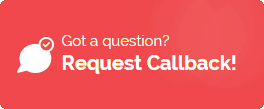 Other Low-Cost Clearances in Holborn: