Furniture Disposal in Greenwich SE10
Do you need to deal with old furniture?
No worries, we are here! We are a reliable company that operates in Greenwich area and provides professional furniture disposal services. We look forward to receiving your request. You can do that by calling us or coming to our office location. Do not miss the chance to get the best service in Greenwich SE10. Say goodbye to all the unwanted and unused stuff and open up space for a new and fresh beginning.
How much do we cost?
Our prices are as good as our services. You receive the best quality at the best prices. All the details you can find out within our price list. Choose the service you need and call us to tell us your address. We are already on our way! You will pay only for the volume of furniture we will dispose, not for the number of people needed for the job.
Also, our working hours are scheduled according to your busy programme. We offer you our same day service when you need us urgently. Our 24/7 services are very convenient for everybody whose days are busy. Weekends are also a good time to ask for our help. Do not hesitate any longer. You have a problem to solve. We offer you the solution. No more unwanted furniture at your place. Have your office, house, garden or garage cleared from all the unwanted things.
We are your best choice!
Very good equipment, extremely rich background and polite and friendly people - this describes, in short, our team. Passionate to get all the work in the best possible professional and rapid manner! They will take care of everything needed to make sure all the old furniture are far away from your house or office. Meanwhile, you can have your afternoon coffee and enjoy the day!
Leave it all to us!  We are always ready to cope with difficult situations and achieve a perfect outcome for our clients. Feel free to call us now. We are at your service always. No more old and unnecessary furniture at home!
Call us on +442037692921 or come and meet us at our office location to deal immediately with everything old and unnecessary!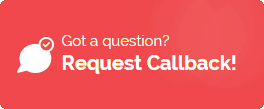 Other Low Cost Clearances in Greenwich: