Furniture Disposal in Covent Garden, WC2
Do you have old furniture to throw away?
Come and meet us! We are a trustworthy company that provides professional furniture disposal services in Covent Garden WC2. The moment you do not need various furniture items at your home and you do not know how to cope with it, call us! We look forward to your requests. Take the chance to get the greatest service! The only thing you need to do is call us or meet us face to face at our office location. We need to know your address and our professional team of people will be more than pleased to save you time and money.
What is the cost of our service?
Do not worry. We are affordable and we work with very reasonable prices. You receive both- best service and best price. For further details, please, do check our price list. Choose the service you need and call us to tell us the address. We are coming! Pay attention to something that makes us stand out from the rest- you pay only for the volume of furniture we will dispose, not for the number of people needed for the job.
Working hours of our company are fully adjusted to your intense programme. When you need us urgently, we offer a same day service. We strongly believe that 24/7 services are very convenient for everybody. Weekends are also a good time to ask for our assistance. You have a problem to solve and we are the solution. Say forever goodbye to the mess and old stuff at home. Have your space cleared from all the unwanted things.
We are your superior choice!
We work professionally and rapidly. While you have your break we will dispose of all the old furniture. We have all the required equipment needed to complete all the service at the highest quality. The moment you take the decision to clear your property from furniture, call us!
Let us help you today! Let us be your favourite partner in this activity who help you save precious time  The only thing you have to do is to give us a call, tell us your address and the time you need us. All the rest is our job!
Call us on +442037692921 and we will be more than happy to arrange your property clearance today!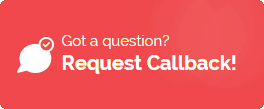 Other Low-Cost Clearances in Covent Garden: