Furniture Disposal in Bromley BR1
Do you have lots of things to throw away?
We are the best company in Bromley BR1 that provides furniture removal at the highest possible service level. We are the experts in the area.  If you trust us, your unwanted furniture will no longer be a problem. Do not hesitate to get in touch with us immediately. It is your choice how to reach us- via phone or directly in our office location. We will be there to cooperate and be your best friend in this challenge.
We are working every day, all day and at reasonable prices!
Our prices are affordable and the most reasonable in the area! What we take into account is not the people needed to the job but the number of pieces that should be removed. Also, if you need us during weekends or after working hours that is not an issue any more. Note, that same day service is available in case of urgent situations! Difficult cases are our favorite ones! We save you time, we save you money!
We are the best! Why?
We have the proper equipment, know-how, a solid experience behind us in order to solve your matter as soon and rapidly as possible. What is even more important- we do have a positive, "must do" attitude and passion to achieve great results. We have everything necessary to perform the job perfectly.
Our team is efficient, quick, highly motivated, very professional and always striving towards perfection. We possess all the necessary tools in order to perfectly execute our job. We work hard and when you come back you will find your place brand new- an entirely new universe - clean from everything useless.
We are on our way to you now! Leave it all to us! If you want to have a fresh and clean place with no more unnecessary old furniture, do not miss the chance to get in touch with us. Let us support you today! Let us be your preferred partner in this activity who helps you save valuable time. Leave it all to us! You will see your house exactly as you like it. We are at your service all the time. No more old and needless furniture at home!
Call us on +442037692921 to arrange your new beginning today! You will be more than happy with the result.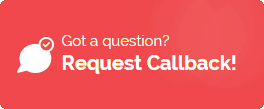 Other Low Cost Clearances in Bromley: