Rubbish Removal Loughton IG10
People often need a fast private rubbish removal company in Loughton. Therefore, Junk Bunk already comes with the highest level of waste disposal services. Already we are very close to you by removing your junk on the same day and at significant prices.

Call Now
PHONE: 020 3769 2921
We offer a wide variety of services ranging from bulk waste removal from your home as well as trash in your workplaces such as office waste collection or building and heavy construction waste clearance.
Our friendly teams will pick up any kind of garbage you want to remove from your premises in the IG10 area efficiently and professionally. Just a call on 020 3769 2921 and we will be with you at the time you want by taking the unwanted items from your property.
Domestic and Commercial Rubbish Collection Loughton Never Performed Better
You can find many rubbish removal companies in Loughton Essex, but very few of them can offer you a high-quality service. We have an accredited license for waste disposal, so you can be sure that your junk is in safe hands.

Call Now
PHONE: 020 3769 2921
That is to say that you will find a quality rubbish collection service with a team of professionals and reliable in the IG10 area. Man with a van will come on your property and get all the unwanted waste efficiently and quickly.
We collect all kinds of trash, above all on the same day you call and at any time you want. Most important, it doesn't matter if it's the weekend or not, we operate 7 days a week offering you 100% satisfaction.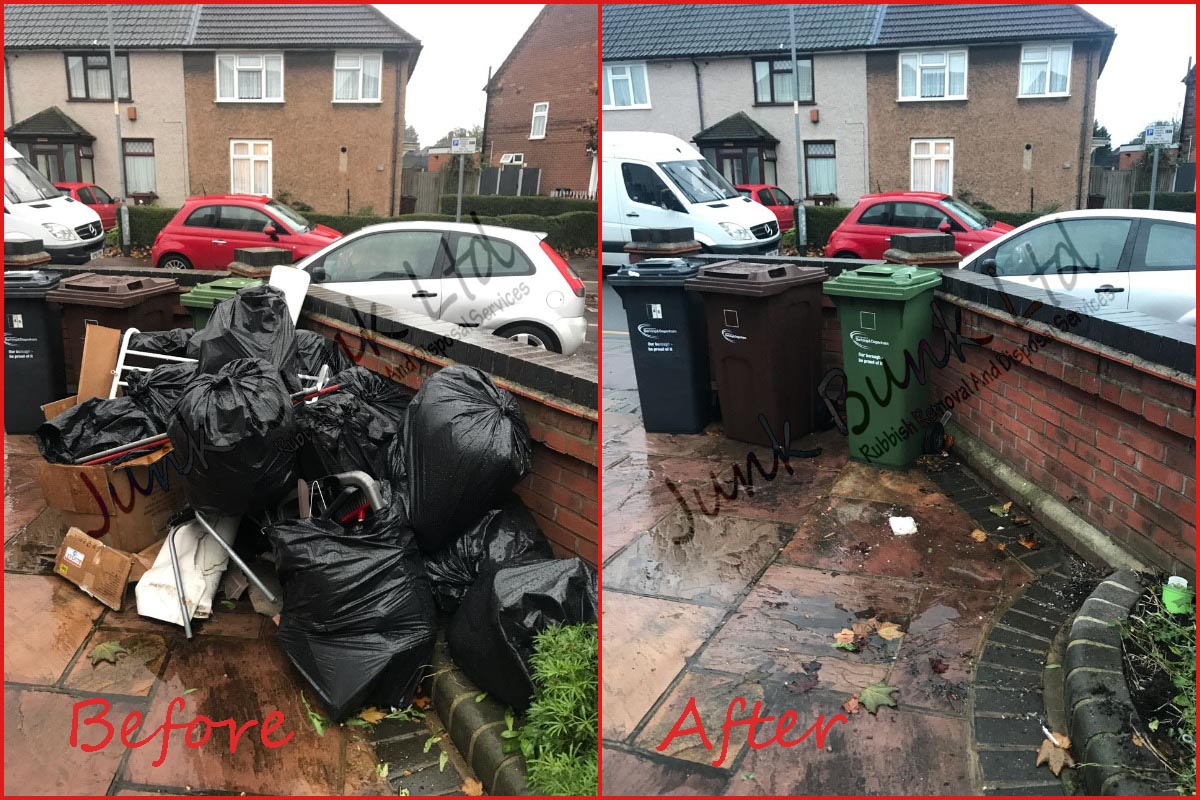 Fully Committed Rubbish Clearance Loughton to the Customer's Needs
The long-awaited weekend is coming and you can't wait to relax but the waste collection in your house or garden starts to irritate your comfort. Enough torturing yourself, we're just a phone call or click away to eliminate any kind of junk that worries you.

Call Now
PHONE: 020 3769 2921
Our specialized staff and the quality of services we offer will enable you with an environment without trash and happy. Rubbish clearance in Loughton and Debden is carried out in complete safety in a relatively short time and above all at a reasonable cost.
Being a local company in the IG10 area with the most competitive prices on the market makes it possible to be the leader in rubbish collection services.

How Does IG10 Junk Removal Process Works?
Waste removal in Loughton is a simple and quick process for us. Our professional teams have all the work tools for waste clearance and area cleaning as well.
The only thing we need from you is a photo of the garbage you want to get rid of. Subsequently, with a call to us, you will get a free quote for the service and you will book.
After that, the man and van will be at your address in Loughton or Debden to dispose of your waste. Do not hesitate to contact the Junk Bunk Team and get a high-quality service.