Rubbish Removal Creekmouth IG11
Junk Bunk has been the leading IG11 rubbish removal company for so many years. With our range of services, you will find anything you are looking for here with us. If you would like outstanding and affordable service, hire us right away.

Call Now
PHONE: 020 3769 2921
Let us show you that we are one of the finest companies around for excellent services, carried out by our specialists. We offer house clearance, which means we will remove all the waste in your home out.
Min load

10 Mins
£70
1/4 load

20 Mins
£100
1/3 load

30 Mins
£140
1/2 load

40 Mins
£170
3/4 load

50 Mins
£230
Full load

60 Mins
£290
We also offer garage clearance, so if your garage is filled with waste and old stuff and you don't have time to deal with it, hire us and we will handle it for you.
BUDGET-FRIENDLY RUBBISH CLEARANCE SERVICE IN IG11
We offer a lot of different Creekmouth rubbish clearance IG11 services including white goods recycling. So if you have white goods that are not long in working order, please call us to dispose of them for you, the eco-friendly way.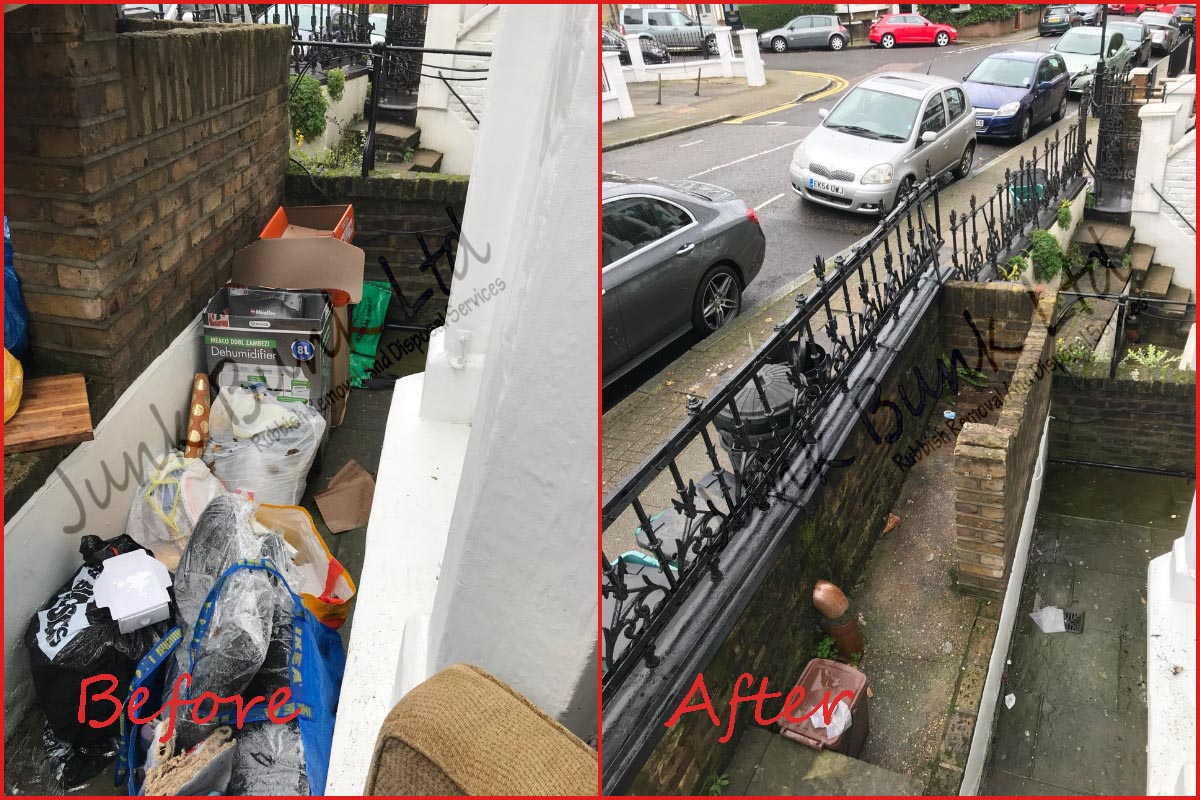 Just call 020 3769 2921 today and we will help you out and it won't cost a fortune. You will also get a free quote. With our capable and qualified Creekmouth, IG11waste collection expert teams on the side, you can't go wrong. Just communicate with us now and let us help you.
LET OUR TRAINED IG11 RUBBISH DISPOSAL TEAMS TAKE THE LOAD
You can't keep putting up with irritating rubbish all around you all the time. Junk Bunk is committed to providing you with exceptional IG11 rubbish disposal service.
If you would like a well-organized home, free of rubbish and waste, then please contact us now and we will offer you lots of different services – office clearance, house clearance, furniture disposal, and Creekmouth waste removal IG11.
CREEKMOUTH WASTE CLEARANCE COMPANY THAT YOU NEED
With so many Creekmouth waste clearance services for you to choose from, there is no other better option for you. It is so essential that you take a step in getting rid of your rubbish. It is also important that it is done, in an eco-friendly way.
We attempt to make our Creekmouth waste disposal service as eco-friendly as possible. This is why we need you to confirm anything you plan to throw away that might be of any use to somebody to a good cause. You don't want to just throw the whole thing away.