Rubbish Removal Ilford IG1
Do you live in the Ilford area and you need a rubbish removal service? Are you in a need of clearing a property after the end of the tenancy? Wonder who do you need to call and where to start from?

Call Now
PHONE: 020 3769 2921
Because of all these questions, we are the waste disposal company to hire in the IG1 area that provides man and van rubbish removal from domestic and commercial properties.
Whatever kind of waste you have, you just collect it in a corner of your property and we will pick it up on the same day.
A few of the services you would be able to use in the area: house clearance, office clearance, garage clearance, garden waste removal, shed clearance and more and more.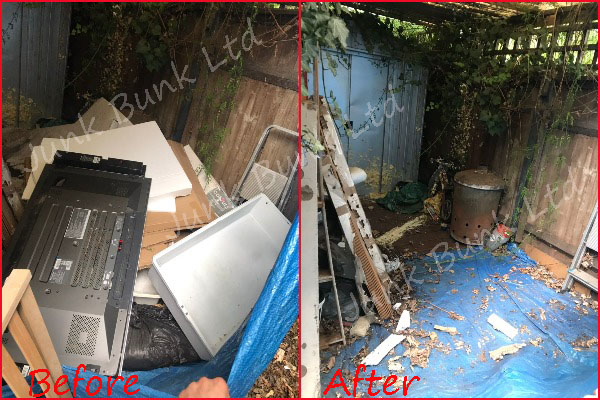 The mission of rubbish clearance in Ilford is to keep you happy!
In case you need a private and local rubbish clearance company in Ilford Essex, we are very close to offering you the service you have always been looking for.
Min load

10 Mins
£70
1/4 load

20 Mins
£100
1/3 load

30 Mins
£140
1/2 load

40 Mins
£170
3/4 load

50 Mins
£230
Full load

60 Mins
£290
Junk Bunk offers you a range of services and just with a call man and van will come to you in record time to pick up all your waste. We want to provide you with the speed of service in addition to the quality. Our services are provided based on your requirements and needs, guaranteeing quality and reliability.
Waste collection is done through our professional teams who are very correct. The teams are prepared to work in all conditions to offer you property without waste at any time.
The Leading Waste Clearance Company in Ilford
Junk Bunk counts a very large number of clients, each of whom has a professional respect relationship. This is because we offer to our customers a lot of convenience from the moment they choose to call us until the end of our work.

Call Now
PHONE: 020 3769 2921
We value your time and adjust the schedules as needed by offering high quality waste disposal services in the IG1 area.
With a phone call and our teams will come to your property to remove the waste on the same day at a reasonable price. We are a local and licensed company by the Environment Agency and we also take care of recycling the garbage in Ilford.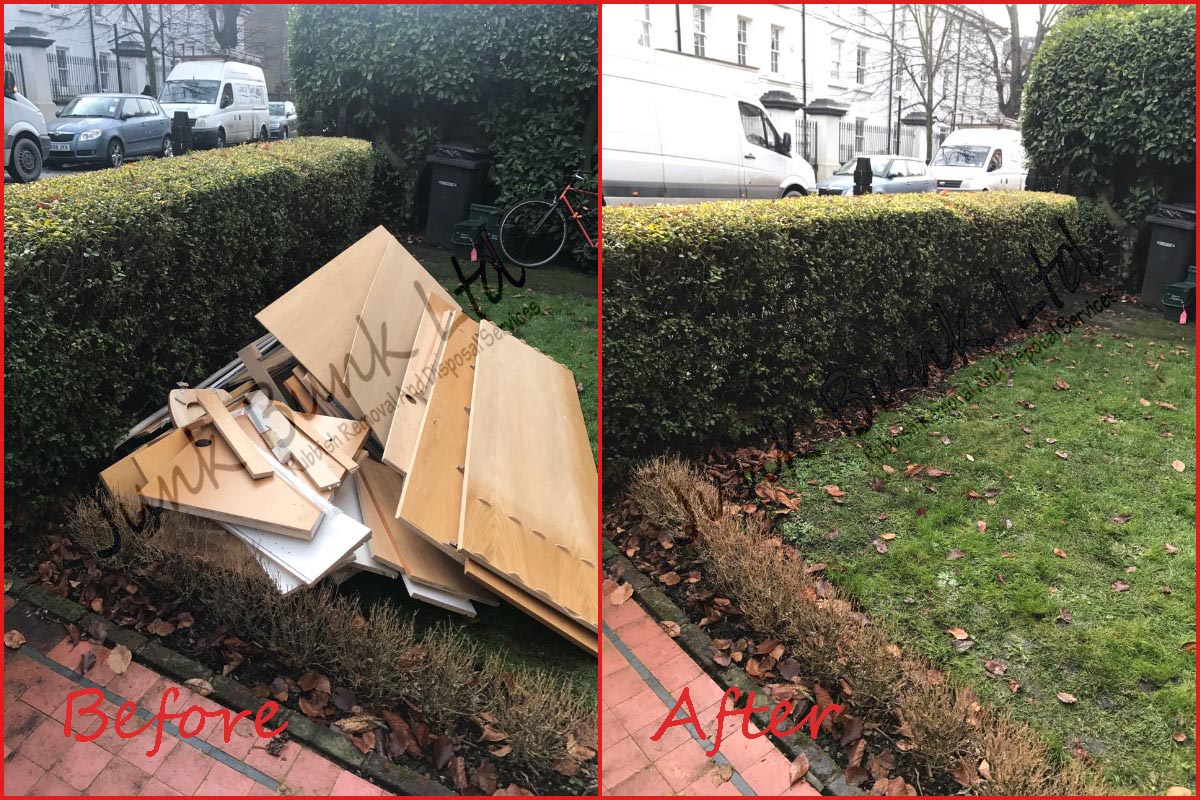 How much does it cost to remove waste in Ilford?
A few simple steps that you need to follow in order to get an accurate quote and make an easy booking for junk removal in Ilford.
If you need an instant and same-day rubbish removal IG1, just call us on +44 20 3769 2921 and we will book a spot for you in a few minute's conversations.
Being at work makes it difficult to use the phone, so our suggestion would be to use our online contact form for a free estimation or email us photographs of the rubbish along with information about it.
Having used the service before, why do not check our rubbish collection prices list. This way you will make sure that the prices for your service are realistic.
Areas we offer rubbish disposal Ilford: Loxford, Aldborough Hatch, Gants Hill, Newbury Park, Seven Kings, Goodmayes, Hainault, Barkingside, Clayhall