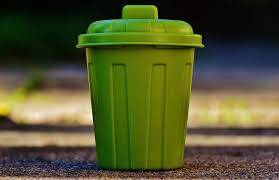 People always get very stingy when it comes to paying for a service. Not many give it a second thought that some services might actually be worth it. Let's take clearance companies, for example. They provide swift sweeping of everything unnecessary from the house and garden. It is quick, it is convenient, and it often times pays out big time in free time so that you don't have to worry about the cost. And, let's face it, clearing out the clutter at home is not something that you get overly concerned with until it gets too late for that.
Why Bother?
Clutter is a physical and mental threat to the home and the homeowner. Many people underestimate the kind of effects that clutter has on them, but they are there, and they keep piling up with every day that you avoid house clearance. Starting with the simple fact of being a fire hazard, clutter has its way of building up to completely overwhelming a homeowner. Even if you don't have too much clutter, a simple start is enough. A few more decorations around the house might be a reason for you not to be able to find your keys. That makes you late for meetings, dates, or work. The more you add to that, the more things go missing as you are preoccupied with a) where to put something and b) where to start looking for it when you need it again.
Clutter can be problematic in that it gets in the way of mental health as well. Neuroscientists and organizational experts have spoken out about the nightmares that clutter causes to the brain. Too many objects in one place can be passively draining for a mind – an "energy drain" that just won't go away and most people don't even realize it.
Professional Help
The best cure for it all is indeed professional help. It does not have to be a regular thing. If you cannot do the clearance yourself, call collectors to come over and handle it one time. See the difference and then decide whether you should change your lifestyle or use more outside help for better living. A good clearance company will not only help you with the inside but also on the outside as they will offer from property clearance and loft clearance to garden waste removal. You can make use of all these services and make sure that no trouble accosts you while trying to live a healthy life.
Worth Every Dime
People get really stingy and often times the money is the only obstacle, but when you think about it in perspective, it is really worth it. Every single clearance is thorough and does everything you would have wanted to do without actually doing it. It leaves a cleared and cleaner home and/or garden. That helps immensely with just about every activity you could do inside or outside the house. On top of that, you can think of it as paying environmental fees – most good clearance companies nowadays are eco-friendly and do lots of recycling, so every service you take from them pays back to the environment and for a healthier atmosphere outside.
People rarely see the merit of services when they have to say goodbye to banknotes, but this is a public service, something meant to help. At least test it out before giving away judgments and see whether it makes your life better. You really have all the reasons to do it and very little reasons not to. Take care of the junk clearance the smart way at least once to see the difference.