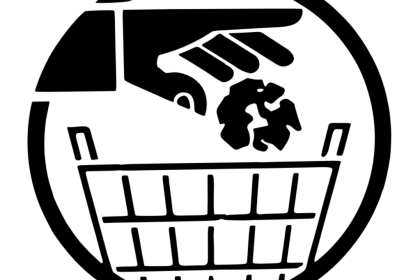 One would think that in a modern world we have figured everything out. That we understand how everything works and know better how to treat the planet by now. That people have smartened up and know what to do to protect themselves, the environment, and anything else that might matter in the future. Alas, that is not always the case. While humanity grows smarter, there are some basic areas that we still show a great lack of understanding and that might just come back to bite us someday. Here are ten fascinating facts about waste management that will show you why:
The average UK citizen clears out his or her body weight every six to seven weeks.
How is that for a number? Every time there is a call for a waste removal in London, somebody is basically throwing out a human-sized bin bag. And if every household is doing that, then the amount of waste being dumped is simply shocking.
Over 50 million tonnes of electronic waste is produced every year.
Remember that old TV you threw out last week? Well, that just adds up to the pile of 50 million. Now remember that electronic waste is something that dissolves halfway, both littering and polluting your local landfill.
Low levels of waste management irrevocably lead to the pollution of international waterways.
In other words, you don't simply hurt yourself and your own environment, but everybody else's as well.
The main material of global waste is paper.
Humans love to use their paper and it shows. All those paper-waste baskets at the office are filled up with dawdles on one side and are ready to be dumped somewhere. One fifth of a family's waste consists entirely on paper.
Only two-thirds of the paper we throw out is recyclable.
That's right, there are types of paper. And not all of them are just as easily recyclable, so just dumping something in a recycling bin is not enough. Paper bags, for example, take 100 years to decompose. So think whether you want to throw them out or reuse them until you can't.
Recycling has become a national problem.
On with some positive news. Countries have actually begun to understand the waste problem and are dealing with it, finding ways to recycle materials more effectively.
Rubbish is expensive.
All that rubbish you throw away or give to waste removal is actually a valuable material. Many of that goes to future notebooks, school textbooks, and so on.
Less junk mail will mean more energy.
Both the UK and the US have a huge problem with junk mail. If even half of the population opts out of it, the energy for creation and distribution for it will help heat over half a million homes.
25% of a country's food supply is being thrown out each year.
Be careful with your food waste disposal. Food is a limited resource and you throw out so much of it. Be wiser.
The expectations for waste management look positive.
Many landfill owners have considered what waste management is going on and how the practices are progressing. Over 50% think that their landfills will still be in business in the next 10 years, but the rest are rather certain that by 2030 the problem with waste will have some kind of slow, but resultative solution.
Always have these in mind when thinking about clearing out rubbish. It just might cost the future one day.